Your Vehicle's Idealistic New Year's Resolutions
The new year has begun and so have the ritual New Year's resolutions! Whether your list of resolutions this year includes starting a new hobby, trying new things, or going on new adventures, make sure you don't forget to keep your car in mind. Luckily, we've created a list for what your car's New Year's resolutions should be this year, so you can continue to fulfill your personal resolutions without a worry!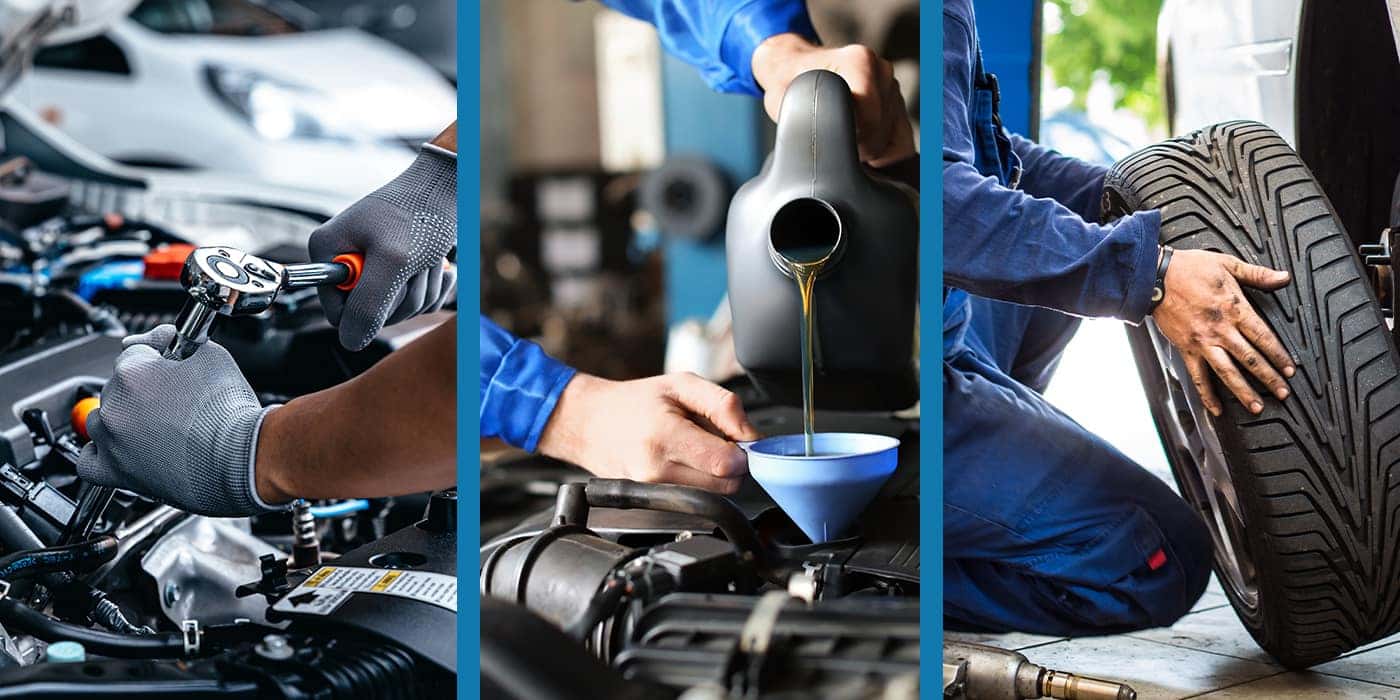 Maintenance Check
Maintenance check on your new or used vehicle's tires, oil, battery, brakes, or filters is extremely important in ensuring the longevity of your car. Have your oil changed and regularly checked to keep your engine lubricated and prevent any issues or failures. 
With the winter season underway, it is important to also have your tires checked, rotated, and aligned to keep your car up to date, make sure your tire's traction levels are where they need to be, and prevent your vehicle from skidding during icy and rainy conditions.  
Lastly, have your battery and brakes checked for quality and safety assurances. The battery of the car is a vital component that keeps the vehicle healthy and running for a long time and should typically be replaced every 4 years! Brake pads should also be replaced about every year to prevent extreme wear that will cause delayed breaking while you're driving. 
Wash Your Car Thoroughly 
We understand that it can be difficult to keep your car clean. Whether you have kids, are a student, or employed it can be a hassle to find a way to prevent your car from getting dirty. Start the new year off strong by clearing out your car and keeping it fresh! 
Start out by removing any trash or unnecessary items from your car to keep it neat and uncluttered. This includes bottles, plastic bags, receipts, and other cluttering objects that are no longer needed. Organize the items in your car and make sure that any distracting objects are put away. 
Next, vacuum the seats, floor, and mats to remove any food or crumbs that might have been left over. Give your windows, dashboard, radio, and additional screens a fresh clean with a wipe to remove accumulated dust and stains. 
Lastly, keep your car smelling nice and clean with a car air freshener! 
Drive Carefully
For your safety and others, make sure you are following proper driving protocols such as stopping at a stop sign, staying off your phone, stopping at a red light, and staying calm and collected. This new year, be a safe driver and ensure the safety of others by being focused on the road! 
Have A Happy New Year!
We hope our list of ideal resolutions for your car  has been helpful in starting off the new year right! The resolutions that we created are made as a general recommendation to all and can be useful to anyone who may need it. We hope you have a happy and enjoyable new year!
Check out our service specials or schedule an appointment to get your car serviced by our experts at Acura by Executive!